Summer is the time of the year when everyone is getting on the move - we do so, too. Here in Coimbra and some other places. In the follow-up you find some of our ideas for spending summer days in an active way.
Canoeing:
"O Pioneiro do Mondego" - pre-organized tours or free canoe renting, the Mondego pioneer from Penacova has everything a student's heart might want - also special group prices! They rank around 18€/person, but it surely depends on the offer you're taking.
"Geoaventura" - they're organizing various nature experience offers since 2000. From rafting to canyoning, normal kayaking, sliding up to climbing. You can also have your bachelor(ette) party with them!
Skygarden:
They're located at the very end of Jardim Botânico in Coimbra and have a basic parcours with full security equipment and assistance for 15€ (group prices are also possible) and additionally you can choose from specials like the highrope or the skyfall jump.
Praia Fluvial:
The Mondego also has got it's own beach in Coimbra called "Praia de Palheiros do Zorro". It is in the community of "Torres do Modego" around 9km from the city center and apart from a beach and a river it offers bars and restaurants for not starving, toilets and showers for all your other needs. And on some days, there are even open-air cinema showings and concerts.
Parks:
Parks in Coimbra are close to innumerous, but we still wanted to tell you about some: Jardim Botânico, Jardim da Sereia, Jardim da Manga, Mata do Chopal, Jardim da Quinta das Lágrimas, Parque Verde do Mondego, Parque Dr. Manuel Braga, ...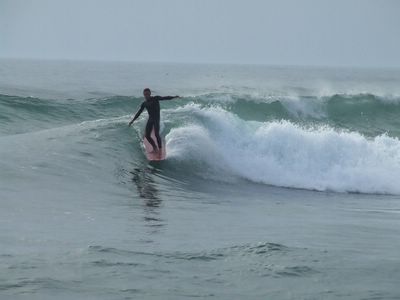 Surfing (in Figueira da Foz):